Making Peace with Earth Energies, Cosmic Forces, and More
with Instructor Michele Fitzgerald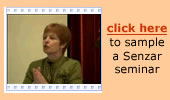 Increased solar flare activity, geopathic energies, EMFs and more are putting a huge strain on plants, animals and people who are unable to harmonize to these frequencies or balance environmental conditions appropriately.

Symptoms can include: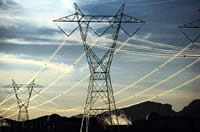 restless sleep
muscle aches
nausea
headaches
memory loss
irritability
exhaustion
depression, and more.
In this workshop you will learn how to balance the most common geopathic and EMF situations that occur in living environments today, including:
Electromagnetic pollution from cell phones, radio waves, and electronic equipment.
Geopathic zones from earth fractures and underground water.
Atmospheric disturbances from our own sun and from distant stars.
You will also learn how to boost your body's resistance to these disturbances and how to harmonize yourself with your fiercest "energetic enemies" so you can co-exist in peace.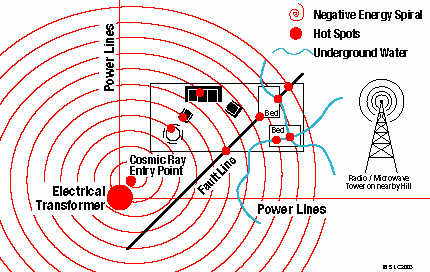 Basic dowsing skills are required for this course, You must be able to achieve a "yes" and "no" response with a pendulum, other dowsing device, or through muscle testing. Click here for a FREE basic dowsing lesson
Click here for recorded seminars on dealing with EMFs.

Click here for upcoming webinars and Sedona events.

For other classes and field trips related to Earth Energies and Cosmic Forces, click here