This tour is full - sorry. If you are interested in future Scotland or Ireland tours, send Michele an email and she'll make sure you are notified next time she starts planning a new group adventure.
Senzar Ancient Mysteries Tour
The Scottish Highlands and Orkney
August 9-17, 2019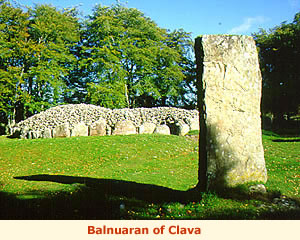 During this Senzar learning adventure we will explore ancient mysteries of the Scottish Highlands and Orkney, including the jaw-dropping Maeshowe passage tomb on Orkney, the mind-boggling and ever inspiring Clava Cairns complex near Inverness, and the breathtakingly beautiful Ring of Brodgar.
The engineering involved with these stone structures is humbling. Archaeoastronomers know that sites like these can track stellar, lunar, and planetary cycles with a precision that modern humans only became capable of in the past century. And then there are the fascinating subtle energy properties...for those who know how to detect them.
Who created these monuments and what was their motivation?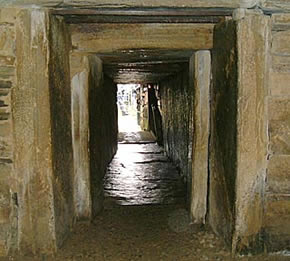 Master dowser and ancient mysteries explorer Michele Fitzgerald will serve as your guide throughout this wonder-full Senzar field trip. Michele has been studying the subtle energy dynamics at Neolithic sites in Ireland and Scotland for over 20 years. She believes that the ancient engineers of the early Bronze Age and Neolithic periods had extraordinary knowledge of subtle energy dynamics, including how to amplify, anchor, and direct the power of thought globally from sites like you'll visit on this tour.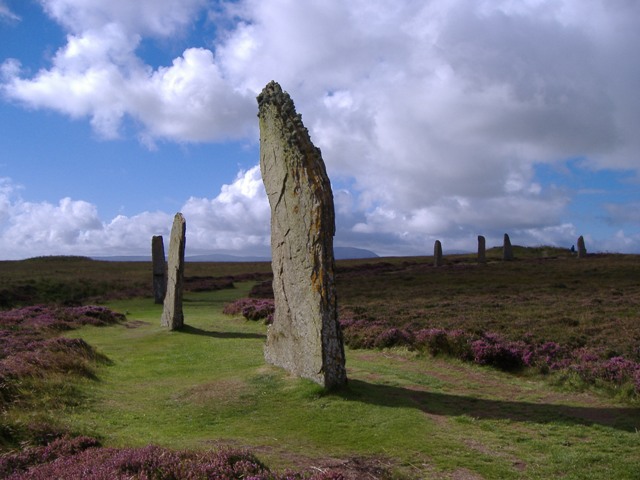 These master-minds knew how to communicate with the Powers of Nature and had a very special relationship with star intelligences. During this journey you will experience star communication first-hand and trace the path of star intelligences as they interface and exchange data with the stones and petroglyphs at these amazing places.

Highlights of What You Will See and Do on this Tour:
Visit the extraordinary Rossyln Chapel. You may have seen glimpses of this famous place in the popular movie The Da Vinci Code. Although thousands of years younger than all the other sites we will visit, Rossyln has an on-going connection with the stars, just like the cairns and stone circles you will see during the course of this tour.
Visit beautiful Loch Tay and the fabulous Croft Moraig stone circle. We will make the most of this circle's special tonal quality and do some sound healing for ourselves and the planet.
Experience the ring cairns, standing stones, and amazing energies at the Clava Cairn Complex.
Dowse cupstones at Clava and learn about the special role these simple markings play in star communication.
Enjoy a drive along Loch Ness and visit the amusing Lochness Visitor Center to learn about the Lochness monster, "Nessie".
Connect with orbs at the unique Corrimony cairn site.
We'll switch gears for a day with a tour of 13th century Dunrobin Castle. As a special treat, we'll time our visit so you can see the spectacular falconry show at this site - a major heart booster, guaranteed!
Visit the Northern tip of Scotland for incredible photo opportunities and to board the ferry to Orkney.
Spend two days exploring Orkney, including visits to Maeshowe, the Ring of Brodgar and the Stones of Stenness, Skara Brae, Cuween Hill, and the fantastic Tomb of the Eagles.

Tour Price and What is Included:
Because of the special nature of this tour, group size is limited to 5 people. To qualify to participate you must be a Senzar Learning Center subscriber.
Tour price is $3,200 per person and includes:
Ground transportation throughout the 8 days of the tour, and transport from our lodging site in the Scottish Highlands to the Edinburgh airport on August 17.
Ferry transport to and from Orkney.
All entrance fees to sites requiring such.
One night accommodation at the Edinburgh Marriott Hotel, which is our meet-up point for the start of this tour.
Luxury accommodations for 5 nights at Boath Stables near the seaside community of Nairn
Two nights accommodation at the Stromness Hotel in Stromness, Orkney. This is a quirky and fun hotel that has been hosting Orkney visitors for over 100 years. The hotel is perfectly situated for exploring all the sites we'll be visiting on Orkney, and for easily walking to all the shops and restaurants in Stromness.
Breakfast on all tour days, and a group dinner in Nairn on our last night in the Highlands.
Field guidance and intuitive/spiritual experiences with Michele Fitzgerald throughout the tour.
The rate noted above is per person based on two people sharing a twin room.

Not included in the tour cost: Airfare from your home location to and from Edinburgh, ground transportation to the Edinburgh Marriott, lunch and dinner costs on all tour days (excluding a special group dinner on our last night together), the purchase of beverages/snacks, and personal incidentals.

If you are interested in participating in the Scotland adventure or future Ancient Mysteries tours, email Michele Fitzgerald at senzar@sedonaportal.com.