Meet Your Instructor

Michele Fitzgerald





Michele Fitzgerald is a conscious creator, an accomplished intuitive, and the founder of the

Senzar Learning Center

.

Michele's interest in how our life experiences are created began in early childhood. She has spent the past 50 years learning, teaching, observing, and experimenting with well-known and little-known Principles of Manifestation. The Conscious Creator's Tool Kit summarizes her tested knowledge on this subject.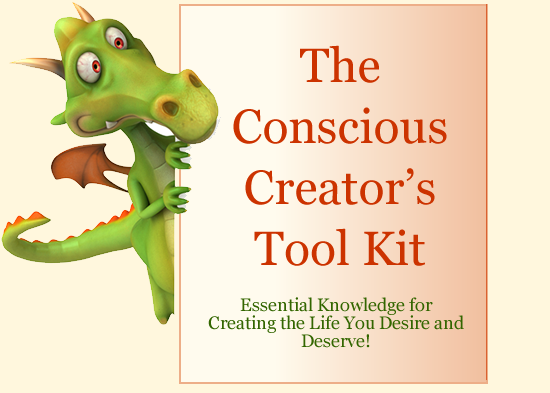 You create your personal reality...every bit of it...
whether you are conscious of this or not.

Gaining the knowledge of exactly how you are consciously and unconsciously creating your life experiences is your key to personal freedom, self-empowerment, and the ability to manifest whatever you would like to experience in your life on command.

Skyrocket your manifestation know-how with the
Conscious Creator Seminar Series.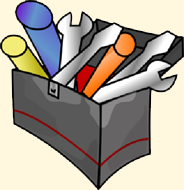 This comprehensive training program has been designed for individuals who have set their sights on becoming exceptional Conscious Creators that can succeed in all circumstances.

You will learn:
A unique formula for consistently achieving positive results with Law of Attraction principles.
How to get really clear about what you really want, and why this is essential to staying motivated as you pursue your goals.
How to apply intuitive skills to gain a tremendous edge in the manifestation process.
How the electromagnetic fields of your heart and brain affect your Conscious Creator agenda.
30 ways to keep your heart-brain dynamo in top form, and why this is absolutely essential if you want to consistently attract the experiences you desire.
How to use Michele's subtle-energy bag of tricks to produce outcomes so extraordinary that it's like owning a magic wand!
How to gain quick and easy access to subconscious belief codes that create roadblocks to your success.
How to neutralize unseen influences from other people and places that can foil your best efforts, including psychic attacks, curses, emotional imprints, chakra links, and more!!!!
The Seminar Series:

The Conscious Creator's Tool Kit seminar series consists of five 3-hour seminars that will be broadcast live on the dates shown below. All these programs will be recorded, so if you cannot attend the livecasts, you will still be able to access these events in recorded form. Dates, times, and topics of each program include:

November 14, 2018 9:00am - 12:00pm PDT
Living Each Day as a Conscious Creator

Living each day as a Conscious Creator begins with your increasing awareness that YOU, and only you, are determining every experience that unfolds in your life. In this first seminar you will learn exactly how you have been orchestrating the whole show up until now. You will then learn a new formula for manifesting the rest of your life, with much more conscious control of the process.

November 15, 2018 9:00am - 12:00pm PDT
Heart-Brain Activity and Your Field of Intention

Learn how the electromagnetic fields that are generated by your brain and heart create an essential incubation field for your positive intentions and much more, including important shielding from environmental and human interference that can negate your conscious, focused intentions. You will learn how to gauge the condition of these fields using dowsing or simple muscle testing, and 30 ways to keep these fields in top form.

November 16, 2018 9:00am - 12:00pm PDT
Belief codes - The Roots of All Your Roadblocks

Belief codes are subconscious thought patterns that create interference and roadblocks as you move toward the achievement of your goals. In this seminar you will learn how belief codes develop and three excellent methods for disempowering these notorious thought forms.

November 17, 2018 9:00am - 12:00pm PDT
Unseen Energies That Can Foil Your Best Efforts

The psychic/emotional energy of other people can greatly influence the quality of your life experience. These same energies can totally derail your manifestation efforts if you get too saturated. In this seminar you will learn about four common types of energetic exchange that regularly occur between human beings, and can also be acquired from places and objects, including: emotional imprints, psychic attacks, curses, and chakra links. You will learn how to use dowsing or muscle testing to detect and clear this unseen interference in yourself and in your living and work environments.

November 18, 2018 9:00am - 12:00pm
Subtle Energy Super-Boosters to Optimize Your Magnetic Attraction

Learn fun and easy ways to use your intuitive skills, along with color, symbols, sounds, geometric forms, candles, images, and more to raise potent manifestation energies in you, your home, your office and even your car. You will also learn how to find and use naturally occurring power spots to amplify your focused intention and how to enlist the help of the Intelligences of Nature.

Plus you get these bonuses:
A copy of the presentation slides for each seminar (pdfs)

Free dowsing lesson (pdf file)

Free 110 page e-book: Chasing the Shadow of Free Will – An Introduction
to Belief Codes

Related dowsing charts and other helpful course materials (pdf files)

Six bonus videos (8 hours of supplemental training) from the Senzar Video Vault that compliment everything you'll learn in the five day live seminar series, including: Get Off the Fence; Harness the Power of Your Intuition; Fun, Fast and Easy Ways to Clear Emotional Issues; Attract the Support You Want and Need; Upgrade Your Psychic Shielding and Space Clearing Made Easy
Enrollment Options:
The enrollment window for this program is now closed. This course is offered once each year - next entrollment period will be October 2019.