Senzar Online Workshop
Is the Power of Your Heart Shining Through?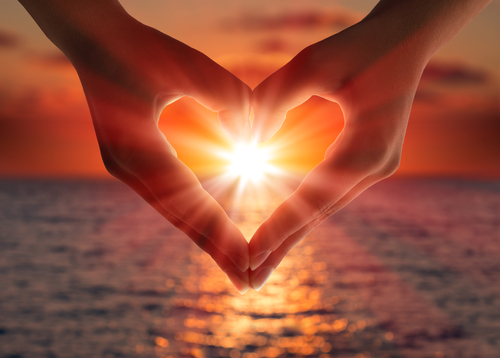 'The Power of Your Heart' workshop is offered only once a year.
The enrollment window for 2019 is February 14 through February 28.
The power of the human heart is amazing. When in top form, this vital organ supports the wellness of every part of the physical body. On a subtle energy level, the heart contributes to the manifestation process of our life experiences, to our sense of connection to others and to Nature, to our intuitive clarity and capacity, and much more.
When the full power of your heart is shining through, life is filled with an incredible array of positive experiences, including:
You feel energized, enthused, and confident
You feel a strong sense of personal power
You look younger, lighter, and brighter
It's easier to lose weight and stay in good physical shape
You have no fears about your present conditions or your future
Your daily thoughts and emotions are free of blame, self-pity, and resentment
You rarely experience colds, the flu, other illnesses or accidents
You feel you have plenty or can easily create more of whatever you need
You achieve your goals quickly and easily
You like yourself and most other people, and tend to attract people who like you
Forgiveness comes easily for you...and more!
If you are not experiencing all these things, it's time to start caring for your heart a bit differently than you've probably done in the past.
Managing the physical well-being of the heart with diet, exercise and other action steps will certainly help your heart, but the real key to achieving all of the above is to pay particular attention to the subtle energy aspects of this precious organ.
In this 4-hour workshop you will learn how to monitor, manage, and upgrade the subtle energies of the heart. This workshop is a recorded program. You'll have the flexibility to view the video anytime you want, and as many times as you want for a full year.
Course content includes:
Learn how to detect energetic entanglements that can crash the energetic well-being
of your heart in seconds.

Learn about current earth energies that are scrambling the subtle fields of the heart, along with easy tricks for reversing any damage.

Learn how to measure the strength and integrity of the electromagnetic field
(EMF) of your heart by using dowsing or muscle-testing. The value of keeping this vital energetic component of your heart in top form cannot be overstated. You'll receive an easy to dowse, 30-point check list of common situations that are often at the root of EMF dysfunction, along with recommended corrections. You can use this information to do your own EMF Tune-Ups.

Learn how to measure and manage your heart's Light Reflectivity, which expresses the quality of the energetic blueprint that underlies the physical organ. If this blueprint decays, physical heart disease and energetic/emotional DIS-EASE will follow.

Learn strategies for beating depression, a highly disruptive frequency that
blows out the flame of the heart.

Learn about other negative emotions that put a huge burden on the heart. Interestingly, these feelings are often so subtle, most people don't consciously feel them, or easily numb them out.

Learn which positive emotions are the most powerful tonics for optimal heart function.
Workshop Prerequisites:

Basic dowsing or muscle testing skills are required for this program. You must be proficient at getting "yes/no" responses and doing chart dowsing. If you don't know how to dowse, click here to download a free dowsing lesson. Another great resource for learning how to do basic dowsing is the book Letter to Robin - A Mini-Course in Pendulum Dowsing by Walt Woods. You can download an ebook copy of Walt's book for free at lettertorobin.org

New Student Enrollment Fee: $147

Price includes a full year of unlimited access to the 4-hour video recording, a copy of the course slide presentation, a 30-point EMF check list, and other helpful course materials.

2019 Bonus

Enroll today for the 'Power of Your Heart' workshop and get a free pass ($125 value) to
Living an Enchanted Life , an empowering, life-changing program that will be livecast on Saturday, March 2nd.

New Student
includes a free pass to Living an Enchanted Life

Repeat Student? You Pay Only $97
If you attended the Power of Your Heart workshop in the past, you qualify for this rate. Rate includes a free pass to Living an Enchanted Life

A high-speed internet connection is required to view all Senzar video programs. You can watch Senzar videos with your laptop or desktop computer, and most mobile devices.